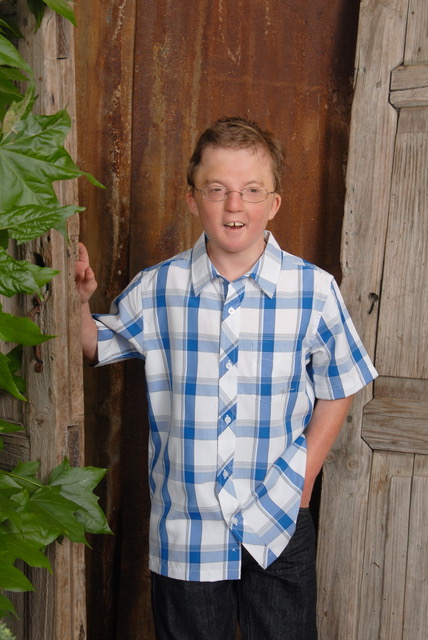 Sam was born on May 31st, in 1993. He was eight weeks premature and soon after his birth was diagnosed with a genetic condition so rare, there were only five documented cases worldwide. He was both intellectually and physically challenged. In his lifetime Sam would endure more than thirty surgical procedures and countless hospitalizations. Sam was the friend you would be lucky to have. Kind, compassionate and funny. He loved horseback riding, baseball, puppets, music and books. Sam was always up for an adventure and would embrace a trip to Legoland or the feed store with the same enthusiasm.
Throughout his lifetime, Sam maintained a strength and courage that would inspire all those around him. Unable to speak, Sam had a way to make you want to become a better person without ever saying a word.
In 2009, a virus infected Sam's heart and he was diagnosed with dilated cardiomyopathy. In March of 2013, Sam lost his battle with DCM just two months shy of his twentieth birthday.
Sam and his parents did not let his diagnosis define who he was or limit his activities. They embraced life together and took every opportunity to educate the public on the importance of acceptance and inclusion for people living with disabilities. Through Sam's Posse, his family continues to fiercely advocate for and support organizations with the same goal.
To create accessible and inclusive activities and play spaces for individuals of all abilities.