2023 Sam's Posse Round-Up Rodeos
Poway - Saturday, September 23. Registration opens Saturday, July 15.
October 22, 2023 - Sam's Posse Charity Obstacle Challenge

        Poway Valley Riders Association, Poway CA
 Get your horses and ponies ready for a Spooktacular event! Online registration opens on August 22nd. Click
HERE
to view our flyer. Complete details with classes and fees coming soon.
Sign up for our newsletter or follow us on Facebook and Instagram for upcoming details.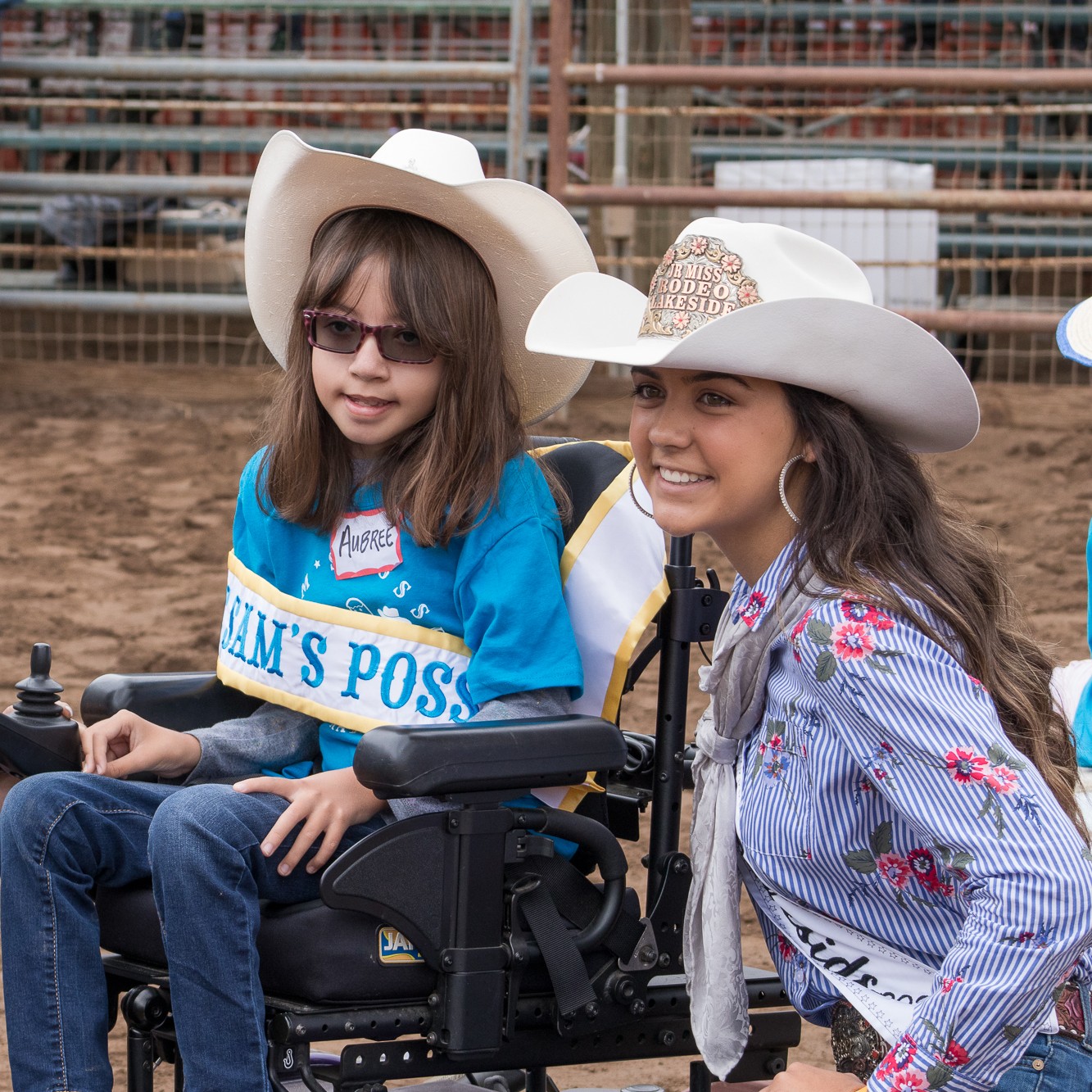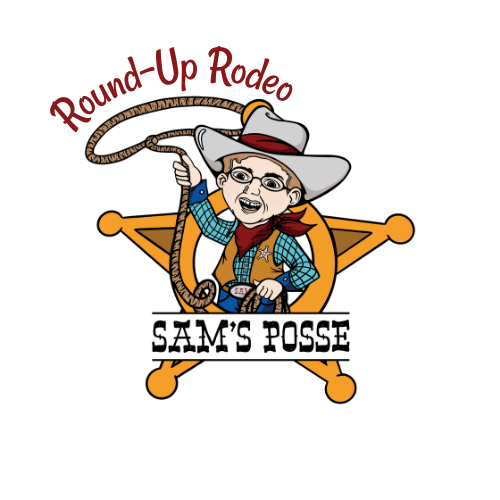 Round-Up Rodeo, Play Days and Bake Sales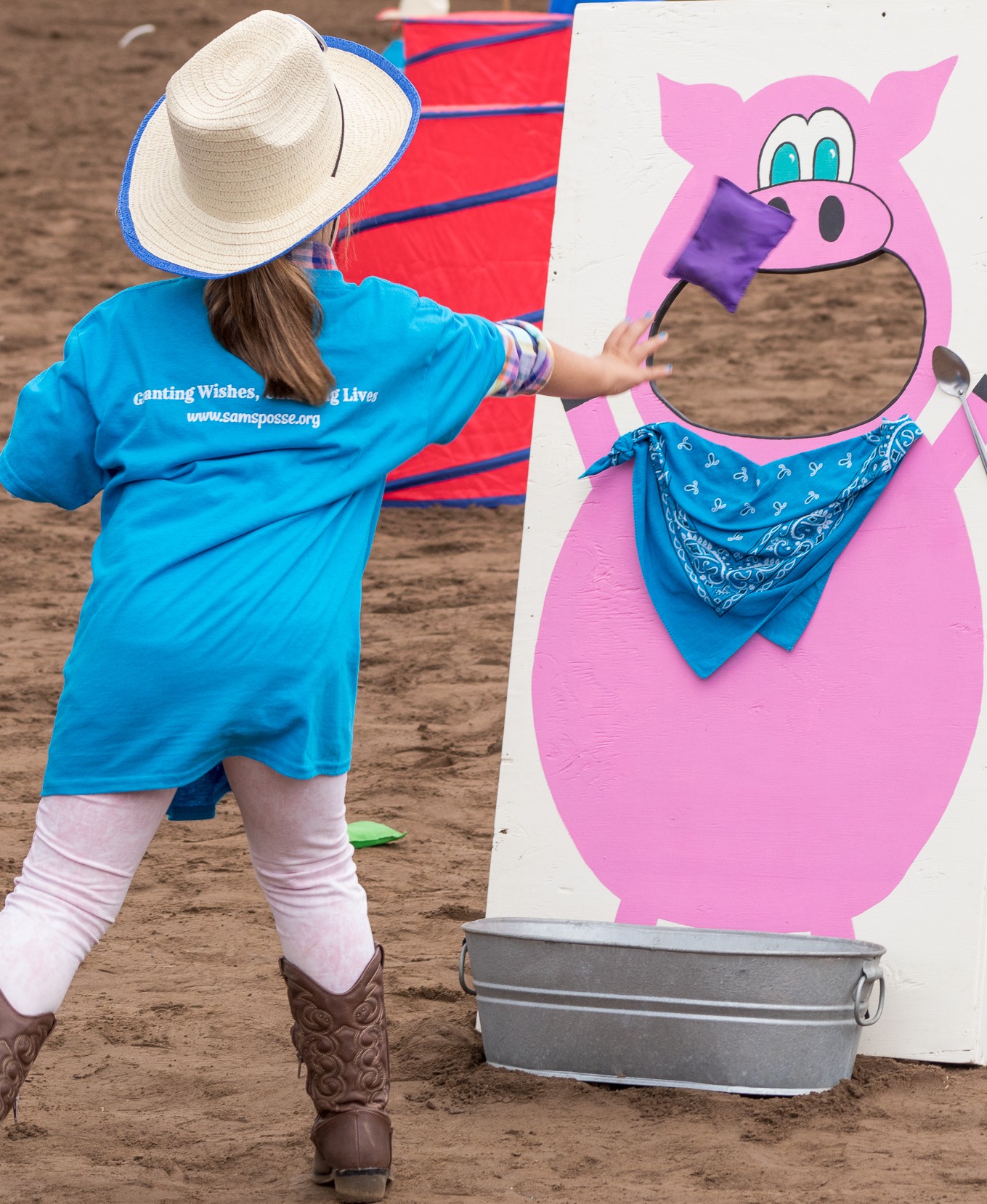 Our Rodeo and Play Days are an opportunity for children to experience the sport of Rodeo by using specially designed equipment for children of all abilities.
Stick Pony Barrel Racing
Pole Bending
"Not So Rough Stock" Riding
Roping and More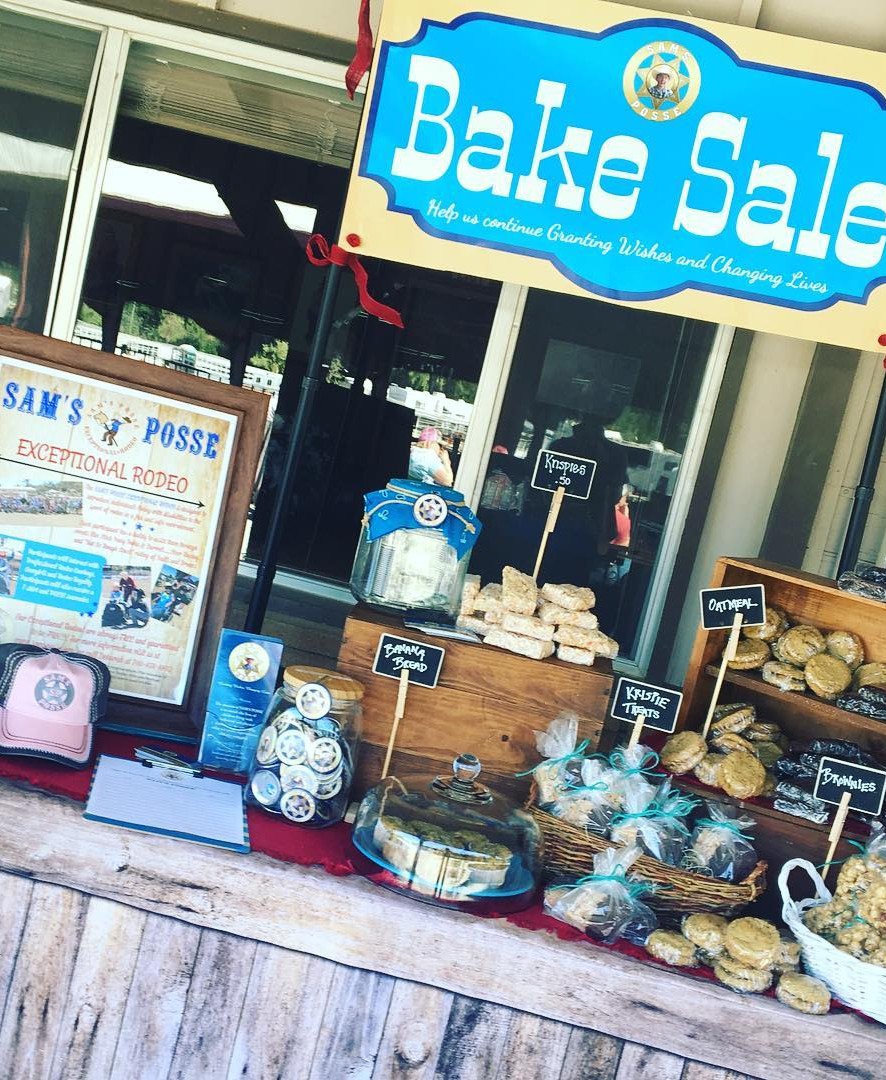 You never know where you might find one of our Pop-Up Bake Sales! All proceeds go directly to support the efforts of Sam's Posse. If your organization would like to host a bake sale, please contact us.
In addition to our events held at actual rodeos, we are also available to visit schools, hospitals, and anywhere that individuals living with disabilities might be interested in a day of play. Our Rodeos and Play Days are always free and guaranteed to be fun!